Violent sicko could get life in jail after trying to kill, dismember & eat gay men
.
Chance Seneca admitted to kidnapping, but he could also face federal hate crimes charges.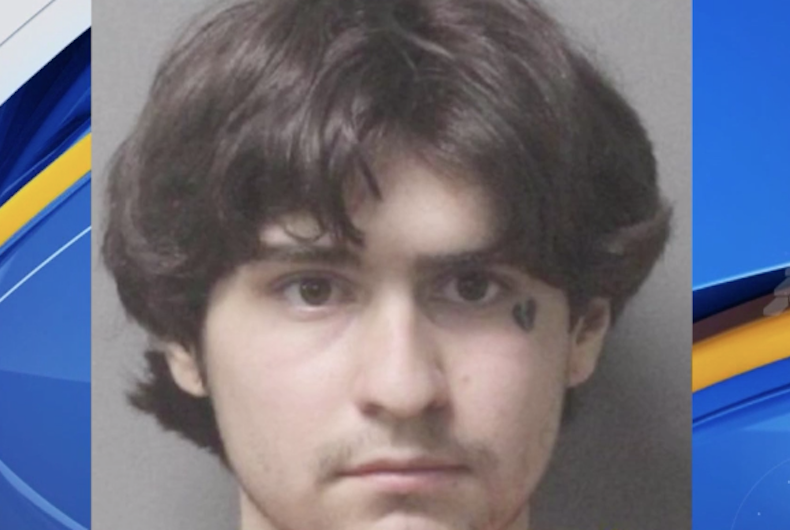 A Louisiana man has pleaded guilty to one count of kidnapping as part of a gruesome plan to murder gay men.
Chance Seneca, 21, admitted to using a gay dating app in June 2020 to meet then 18-year-old Holden White. He then drove White to an isolated house where he forced the teen into handcuffs at gunpoint and attempted to kill and dismember him to satisfy his "homicidal urges."
Seneca faces life imprisonment, as well as additional federal hate crimes charges.
In March 2021, Seneca was indicted by a federal grand jury on charges of hate crime with attempt to kill, possession of a firearm in furtherance of a crime of violence, attempted kidnapping, obstruction by destruction of records, and two counts of kidnapping.
According to an affidavit, unsealed at the time, Seneca admitted to luring White to his father's home in Lafayette, Louisiana on June 20, 2020 as part of a detailed plot to kill and dismember the victim. Seneca told an FBI agent that he had ordered a knife, ice pick, saw, and hammer from Amazon to use in the brutal attack. He said he intended to keep parts of White's body as "trophies, mementos, and food."
White reportedly suffered traumatic injuries including stab wounds to the neck, strangulation wounds, and blunt force trauma to the back of the head.
"Seneca explained that he had hoped to remove and preserve White's hands but that he could not finish his plan after seeing the bones of White's wrists exposed under the flesh," FBI Special Agent Daniel English said in the affidavit.
Seneca then called 911 and was arrested at the scene. White was found in an upstairs bathroom and was hospitalized for nearly a month.
"The actions and intentions of the defendant in this case were shocking," said Assistant Attorney General Kristen Clarke of the Justice Department's Civil Rights Division. "The internet should be accessible and safe for all Americans, regardless of their gender or sexual orientation. The Justice Department will continue to identify and hold accountable anyone who uses online spaces as a means to terrorize or abuse others."
"The facts surrounding the events that took place in this case are very disturbing," said U.S. Attorney Brandon B. Brown for the Western District of Louisiana. "It is nothing short of miraculous that the victims who endured the vicious attacks from this defendant survived. We will continue to fight to seek justice for victims who suffer at the hands of defendants such as this."
According to the affidavit, Seneca had previously targeted two other men using Grindr, which he called his "hunting ground." He claimed he'd planned to continue his killing until he was caught or killed.