Tucker Carlson demands to know why transgender people didn't exist before four years ago
TinyMart is sharing this content, the original was posted on lgbtqnation.com by Bil Browning,  So please click here to go there
.
He's been mocking trans people for longer than that.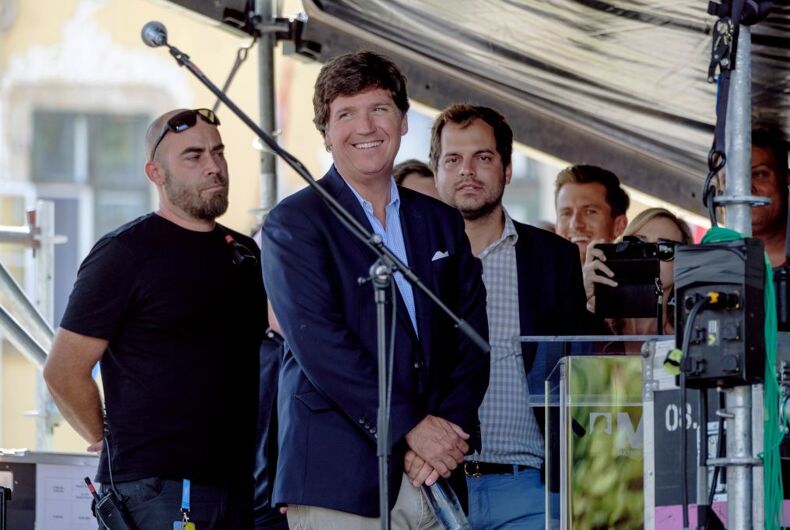 Fox News host Tucker Carlson has targeted transgender people with disgusting insults and insinuations, but now, even for the notoriously untruthful pundit, he's conveniently forgotten that.
Instead, Carlson demanded to know why transgender people haven't existed longer than four years.
Related: Women make the best coffee. Here's how they are transforming the industry
Carlson worked himself up into a froth after President Joe Biden recognized the International Transgender Day of Visibility with a proclamation and tweaks to some government systems to better accommodate transgender and nonbinary people. One of the changes involved trans seniors who were ready to retire.
"So, this administration is standing up for you. And those are words that every American is grateful to hear. But in this case, there's a caveat," Carlson whined. "'You' means trans seniors. Now, wait a second, you may wonder, as you sit down with your family to celebrate the joy of transgenderism on transgender appreciation day, how many trans seniors are there in this country?"
"No offense, but the trans thing seems pretty new. And if it's not new, how come no one had ever heard of it before, say, four years ago?" he asked with a serious face.
"And is securing trans rights really the biggest problem that old people in America now face?"
Five years ago in 2017, Carlson got owned on his show by Jillian Weiss, a transgender civil rights attorney who specializes in LGBTQ discrimination cases. No wonder he doesn't want to remember that trans folks have always existed.