The UK bans gay conversion therapy but leaves trans community unprotected
TinyMart is sharing this content, the original was posted on cosmopolitan.com by MEGAN WALLACE, APR 4, 2022 So please click here to go there
.
In a series of U-turns, the government has backtracked on its initial promises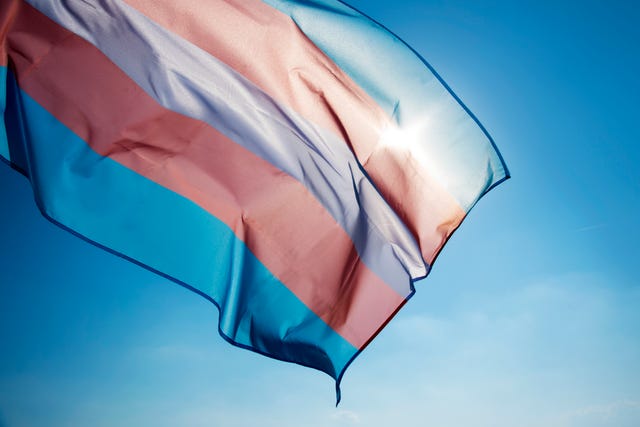 Over the weekend you may have seen conflicting reports on social media about whether the UK is going to follow through with a ban on conversion therapy, a practice which impacts the LGBTQIA+ community. Here's what you need to know.
At the end of last week (31 March), it appeared that the UK government was about to backtrack on its long-promised plans of outlawing conversation therapy. Documents seen by ITV stated: "The PM has agreed we should not move forward with legislation to ban LGBT conversion therapy."
However, shortly after this information became public knowledge, the government partially reversed this decision. According to The i this was due to considerable backlash among Conservative MPs who had not received prior warning that the ban was to be scrapped.
In the evening of 31 March, ITV journalist Paul Brand took to Twitter to share the following update; "The Prime Minister has changed his mind off the back of the reaction to our report and he WILL now ban conversion therapy after all."
"Senior Govt [sic] source absolutely assures me it'll be in Queen's Speech," he clarified in the same post, before adding; "But only gay conversion therapy, not trans."
For some individuals in the LGBTQIA+ community, such as author Juno Dawson, the news that the UK will ban gay conversion therapy but not trans conversion therapy is seen as a betrayal. The National LGBT Survey 2017, for example, found that 13% trans men has been offered or undergone conversion therapy compared to 7% of cisgender LGBTQIA+ people, suggesting that trans people are potentially more at risk.
Advertisement - Continue Reading Below
The UK government has promised a ban on conversion therapy since 2018, when Theresa May promised to make it illegal as part of the UK's LGBT Equality Plan.
The practice was recently made illegal inNew Zealand, Canada and France and has seen a longer-standing ban in countries like Brazil, Ecuador, Malta, Taiwan, Uruguay, Switzerland, Germany and Fiji.
Conversion therapy, also known as "reparative therapy" or "gay cure therapy", attempts to change an individual's sexual orientation or gender identity by using therapies or prayer and in some instances "exorcisms, physical violence and food deprivation" according to former government equality advisor Jayne Ozanne.
In 2012, the UK's largest professional body for psychotherapists, the British Association for Counselling and Psychotherapy, deemed the practice to be "unethical".
Megan Wallace
Megan is Cosmopolitan UK's Sex & Relationships Editor covering sexual pleasure, sex toys, LGBTQIA+ identity, dating and romance.