Same-sex couples put stress on inclusivity at Hong Kong's Pink Dot festival
.
Rainbow Families in Hong Kong among groups behind city's largest annual event celebrating LGBTQ community Attendee British expatriate Neil Lewis describes raising daughter with husband Ma Hongyou, saying he wrote and published his own story books explaining families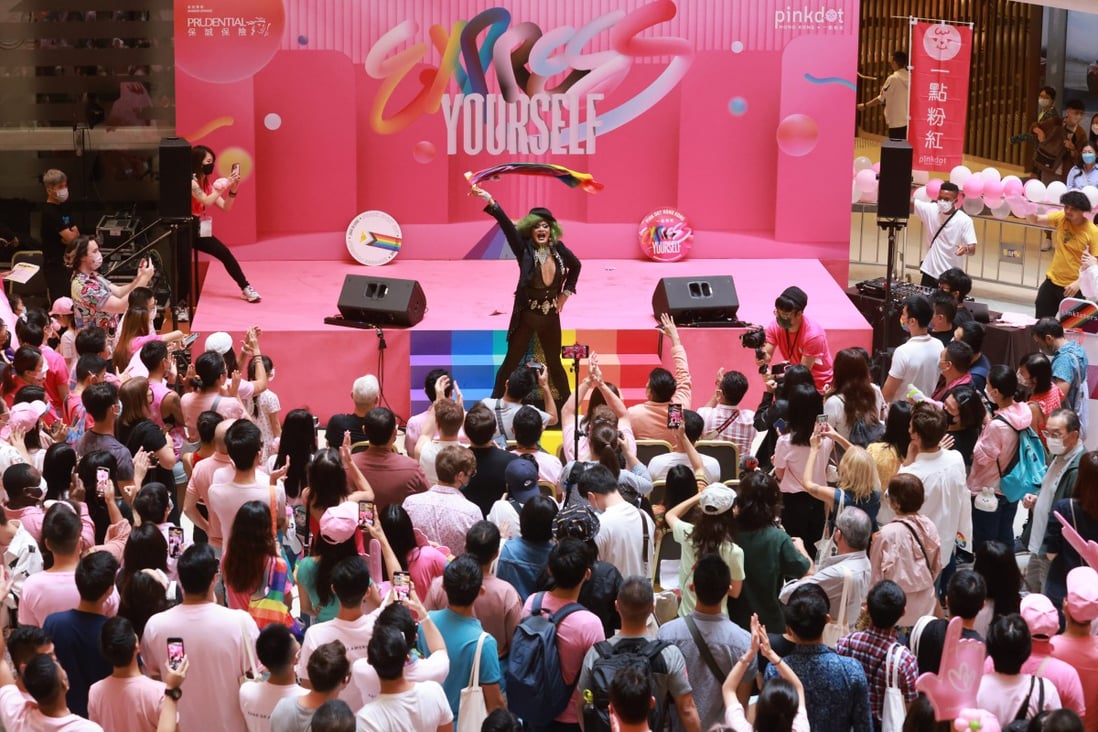 While every parent wonders how they will respond when their child gets old enough to ask: "Where did I come from", Hong Kong resident Neil Lewis says he needed to put in extra work early to make sure daughter, now aged three, understood why she has two fathers.
The 44-year-old British expatriate, who works in the retail industry, was among the same-sex parents who attended Pink Dot HK 2022, one of the city's biggest annual LGBTQ celebrations, on Sunday with his 41-year-old Chinese-New Zealander husband Ma Hongyou, who works as a nurse, and their three-year-old daughter, Lily Ma-Lewis.
Ma said he instilled the concept of having two fathers to his child since she was born.
"I wrote and published my own story books showing Lily about family diversity," Ma told the Post. "The ones out there always illustrate family with one father and one mother, but that's not the case at all. For her, she has two dads."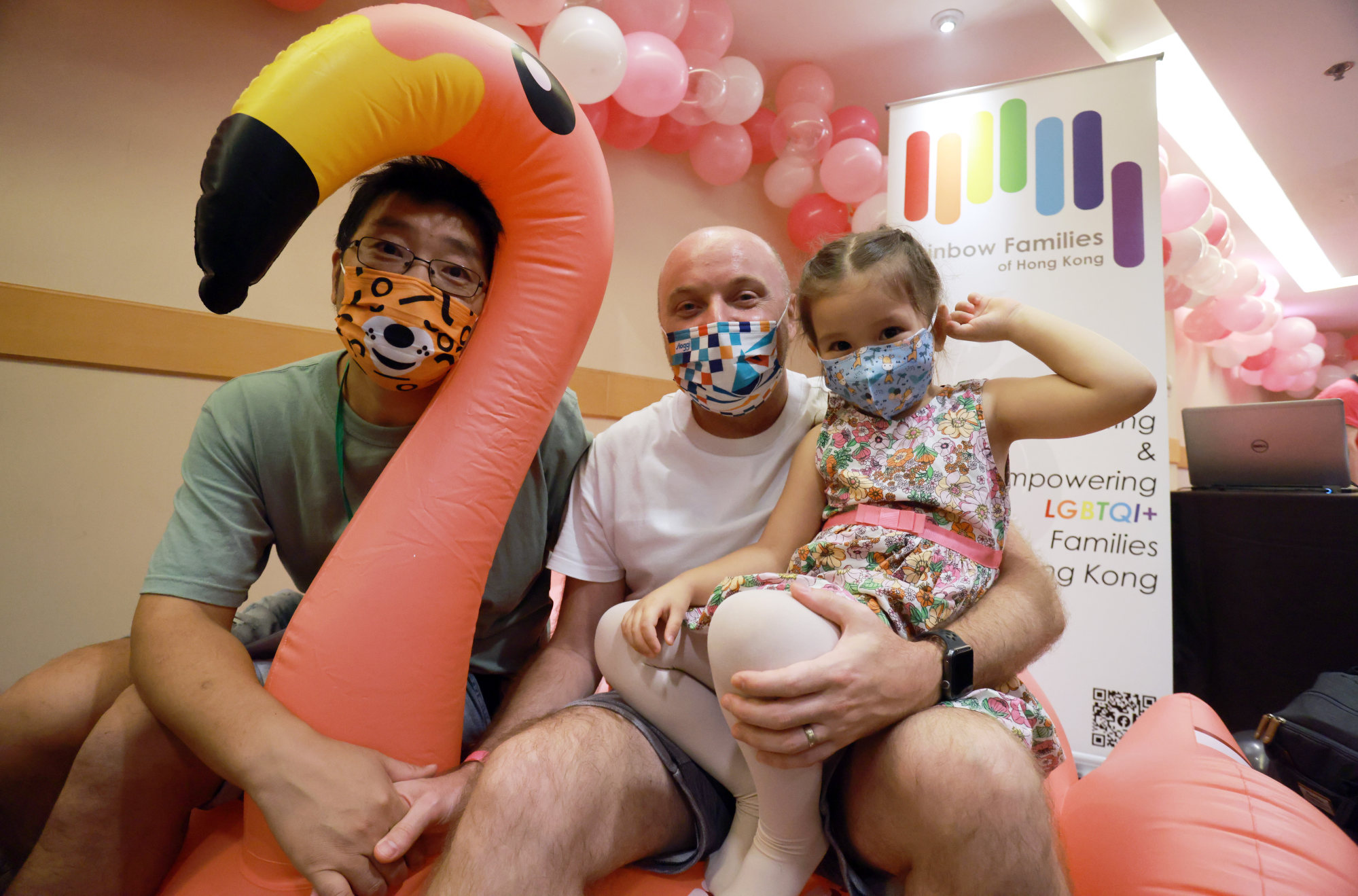 The couple met in 2016, married two years later in New Zealand and realised they both longed to start a family.