LGBTQ rights organization melts down as director resigns & accuses board of "white supremacy"
.
FreeState Justice, Maryland's major LGBTQ advocacy group, is failing in its mission according to past employees.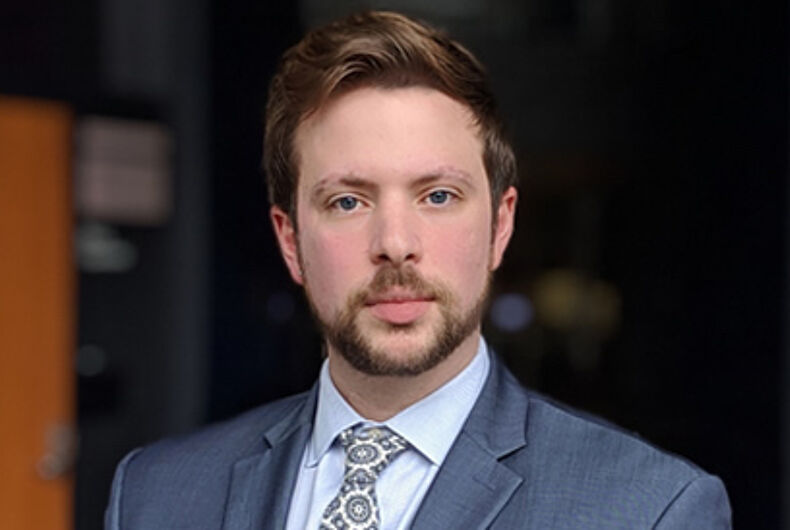 Jeremy LaMaster, the now-former executive director of FreeState Justice, Maryland's major LGBTQ advocacy group, published an article on his organization's website announcing his resignation and accusing the group's board of directors of furthering "white supremacist culture."
A former organizational director called LaMaster's claims "100 percent false."
LaMaster accused the seven-member board of repeatedly refusing to carry out its core activities, failing to meet its financial responsibilities, and ignoring the group's dedication to low-income LGBTQ clients.
"Instead," LaMaster wrote, "they have worked to consolidate power and amend the Board handbook in secret to lower the minimum number of Board members required and ensure that our policy positions prioritize relationships with legislators, not the best interests of our client and community."
He added, "These are the hallmarks of White Supremacist Culture: the concentration of power, power hoarding, defensiveness, right to comfort, fear of open conflict, hyper-individualism, and a false sense of urgency."
LaMaster said he repeatedly told the board about these concerns to no avail. He also said the board had tried to buy his silence with severance pay upon resigning. Instead, he said he told the board to take on new leaders as a condition of his departure.
He now said he feels "terrified of speaking out against what is now a concentrated small group of white affluent professionals" who allegedly threatened legal action against him while using "our clients and our staff as pawns to spurn guilt, holding them hostage to maintain their power, and freezing or organization's activities," he wrote.
Though he admitted that, as executive director, he must take on "the sole focus of blame for their poor leadership," he also said that his role has been "impossible to perform" considering the board's actions.
Former FreeState Justice Education and Outreach Director Ezra Halstead called LaMaster's claims "100 percent false," writing, "The reality is that Jeremy has single-handedly destroyed the organization on their own."
A March 31 resignation letter from former FreeState Justice Legal Director Charlotte Persephone Hoffman accused the organization of having problems with "hiring decisions," "employee retention," and doing a poor job of providing legal services to the entire LGBTQ community other than name and gender change cases for transgender individuals. All these have gained FreeState a "poor reputation," she added.
"FreeState Justice has a history of paying poorly, treating staff badly, and providing few opportunities for career advancement," Hoffman wrote.
"Mr. LaMaster has lost the confidence of FreeState Justice staff," she added. "Numerous employees hired over the past two years have come to me to express concerns regarding his management, citing concerns from discriminatory pay structures and broken promises about advancement, inappropriate delegation of personal tasks, providing little or no instruction or oversight of delegated tasks, and even inappropriately using the legitimacy of a minority-led organization as a front for grant applications where the majority of funding would go directly to FreeState Justice."
However, Hoffman also wrote that "over the past two years, it has often felt like FreeState Justice's board has become entirely disengaged from the reality of the organization," ignoring concerns about the organization's management for over a year, she said.
She suggested that all members of the board who couldn't promise to be fully engaged should resign immediately.