Germany pushes to end gay blood donor discrimination
.
German Health Minister Karl Lauterbach said gay donors will be assessed on their individual risk behavior, rather than sexual orientation. Germany currently differentiates between gay and heterosexual men on the issue.
The German government on Tuesday pledged to end discrimination against men or trans women who have sex with men and who wish to donate blood.  
German Health Minister Karl Lauterbach said that in the future gay blood donors would be assessed only on their individual risk behavior. 
Lauterbach: 'Hidden discrimination' must be avoided
"Whether one can be a blood donor is a question of risk behavior rather than sexual orientation," Lauterbach said. "There must be no hidden discrimination on this issue either.
"We have far too few blood donors. Blood is scarce and it saves lives," Lauterbach, himself a medical doctor, said.
Lauterbach unveiled changes to the law that would force the German Medical Association (BÄK) to alter its blood donation criteria.   
Currently, gay men cannot donate blood for a period of four months if they either had a new sexual partner or more than one sexual partner in that time. 
The four-month abstention period only applies to heterosexual men who admit they have "regularly changing partners."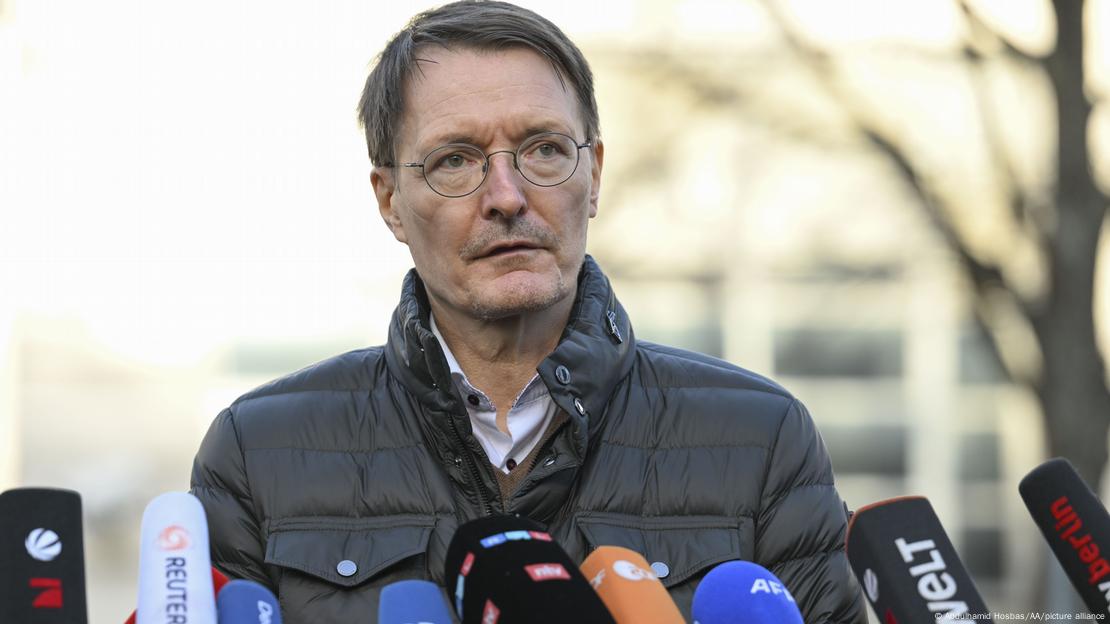 The BÄK rules were designed in a bid to minimize the spread of infectious diseases through blood donations; the current guidelines date back to the beginning of the HIV/AIDS epidemic in the 1980s when fears about the potential scope of spread were rife and knowledge about the disease was patchy.
Lauterbach's amendment to the law would enter into force on April 1. The BÄK would then be required to alter its blood donation guidelines shortly therafter. 
What were the reactions to the decision?
Some German politicians and organizations celebrated the decision.
Michael Roth, a member of Lauterbach's center-left Social Democratic Party (SPD) in the German parliament or Bundestag, tweeted: "Equality and respect even when donating blood. Finally!" 
Sven Lehmann, a member of the environmentalist Green Party, also praised the move. The Greens are currently in a coalition government with Lauterbach's SPD and the business-focused Free Democratic Party (FDP). 
"Very good," Lehmann tweeted while adding that blood donor discrimination in regards to gay and bisexual men and trans people will soon end. "The BÄK had long enough time. Now a law is coming." 
Bundestag Member Andrew Ullmann of the FDP tweeted his praise of the decision: "We are no longer medically in the 1990s." 
The Lesbian and Gay Federation in Germany welcomed Lauterbach's decision to alter existing law regarding blood transfusions but called the move "long overdue."
"The abolition of this discrimination a long journey and a difficult struggle — and is now the long-awaited fulfillment of a promise to the queer community: It is getting better!"
wd/msh (AFP, dpa) 
While you're here: Every Tuesday, DW editors round up what is happening in German politics and society. You can sign up here for the weekly email newsletter Berlin Briefing.